Organic search
can generate more than 40% of the company's revenue if it's done right, which is why
search engine optimization
is so important for a business.
It can work wonders for your business. Connect with us to
know more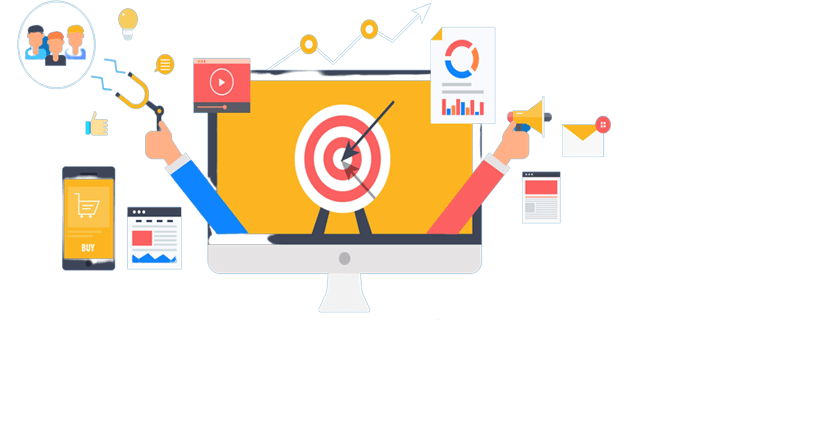 Your search for Best SEO Company ends here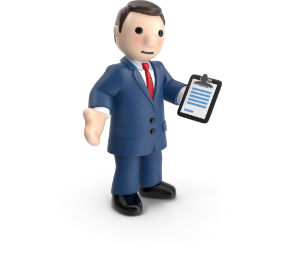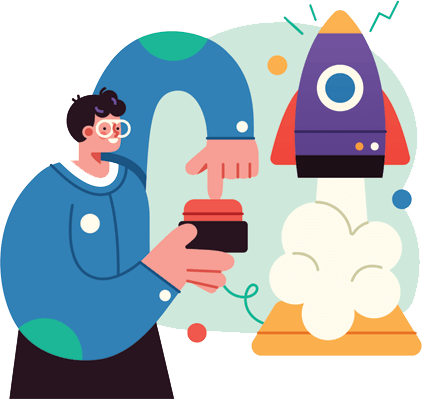 Whether you're a product or a services company, we have a proven SEO strategy ready to be executed.
With our decade long experience in website development and Search Engine Optimization, our team has understood that SEO is not the strategy alone but on-site optimization plays a vital role as well in achieving organic growth.
This experience sets us apart from any other regular marketing agency.
So, what are you waiting for? Get your free consultation today.
In the Words of Our Happy Clients
One of our esteemed clients shares how we became a part of their success story. From an eCommerce website to tripled sales & becoming the leading B2B supplier in New Zealand, they've come a long way with us.
Experiences

we've gathered
delivering

client projects!

Working on client projects have always been fun for us as we've enjoyed understanding the core of their requirements and then delivering a robust solution according to their business needs.
The Perks Of Picking

Our SEO Services
Each of these stages are applied to all of our SEO services offering to deliver a great experience to our clients. Whether we are working on a small or big business campaign the following process is done to deliver best ROI by doing SEO.
White-Hat SEO Techniques

Our SEO specialists work only on white hat SEO techniques to boost your keyword rankings.

High Technical Proficiency

Helping hundreds of different businesses succeed online, we are proficient at technical SEO to help you rank faster.

Documented Results

We use the newest SEO tools to deliver results to our clients & you can have a detailed walkthrough of our methodology in a documented way.

New-Age SEO Tactics

Our SEO strategies are always evolving with the updated search engine guidelines to maintain your search rankings

Qualified SEO Specialists

At Tech Tales, we conduct rigorous training programs for SEO teams to ensure that you get the best results from SEO your spends.

Transparent Monthly Reporting

We assign a personal SEO manager to track monthly keyword rankings and how SEO efforts are shaping up for your project.
This Is How We
Draft Next Level Strategies
Years of experience in the industry has developed an instinct in our team's DNA that even before kicking-off any campaign, we get a feeler whether to proceed or change the strategy. And we never proceed without being confident about one. Still confused? Let me tell you, your business' gateway to success is here. Connect Now
Business Understanding
First and the foremost thing is to understand a business thoroughly, which is why we spend hours researching about your business and the industry you're trading in.
Competition Mapping
The next important step is to identify and analyze your competitors closely since we believe without knowing the ins and outs of who are you going to compete with, becoming segment leader is not possible.
Customizing approach
Though we all know the basics of SEO activity will remain more or less same but then getting deeper to the level what exactly is the need of the hour is really important. Hence, we spend another major time customizing our approach for your brand's organic growth.
On-Page SEO
This is the official entry of any brand's website into the SEO world. Performing On-page SEO is extremely crucial since your website should be made SEO-compatible in order to start with it's ranking optimization. Our team generally validate all the check-list pointers while website development, however even if you already have a website ready then also fixing that is not that complicated.
Off-Page SEO
This is when the website is search engine optimized completely and now ready to start putting efforts in building links, improving off-site presence, and connecting with the right channels. This step start getting you more and more traffic each passing month/week (depending upon whether you are trading in the competitive industry vertical).
Reporting and Assessment
SEO is a slow process that requires extra efforts which is why Monthly reporting becomes extremely crucial so to understand whether the activities done in the previous month were helpful and were able to achieve the desired results. If not, then we assess the overall approach again in order to further optimize it.
Frequently Asked Questions
Why Should I Go for SEO Services?

+

A Living in a world where more than 80% users search for a product or service online, having a web presence has become indispensable. If your business gets top/first page rankings, this means your future customers will trust more and are likely to buy from you. At Tech Tales, our aim is to help you fetch top positions on search engines for your targeted keywords.

What's the point of doing SEO when I am selling offline?

+

It's important to build faith with your audience before they become your customers. Even if you have an offline presence, it's essential to have a running website with all your features listed. That's where SEO comes into play. With our SEO services, we help you to connect the road to more leads and returning sales.

What Services are Offered in SEO Package?

+

The services completely depend on the current status of the website, the keywords you are trying to rank for. We will create a personalized package depending on your requirements and the level of SEO required to boost your website to the top of search engine rankings. We are not a money minting SEO business, so you can expect complete clarity from our side.

How long will you take to get my website ranked on Google?

+

It takes time for a website to perform organically as Google ranks relevant sites that have a really good built-up authority. So, the answer to this is somewhere between six months and one year, but this is very much based on the level of your strategy, the level of competition, and what others competitors are doing for the same queries.

It might only take a few months to rank for a local term (e.g., electrician in [location]), whereas it could take years to rank a new website for, let's say, the term "desktops."

I have done SEO, my website still won't rank, why?

+

There can be a number of reasons. You might be working with a lively 'Google penalty' without even knowing it or maybe the SEO was not done accurately, or you are in a super competitive niche where your peers are using better SEO strategies. If you need help, call us up for a free SEO consultation.

What is a Google Penalty?

+

Google is regularly working towards delivering "more customized search results". In this quest, the company releases regular updates to its search algorithms. A Google penalty action is applied when your website is caught violating one or more of its guidelines. Getting a penalty to be removed can take anywhere from a few weeks to a year. That's another reason why you should have an SEO expert on board to help you.

What can SEO do for my business?

+

SEO can be a great asset if digital marketing is an important part of your business. Focused keyword selection and content strategy merged with a technically sound website can help you in overcoming your competition and tapping new markets. The best part about SEO is that your conversions are completely organic and thus, help you in building an authentic brand awareness and loyalty. Which, in turn, helps in increasing your organic revenue.
Will You Implement the On-Page Changes for Me?

+

Yes, On-page SEO includes optimizing your website for search engine results and it includes:
• Adding or optimizing title tags
• Creating content for your site
• Adding internal links to your web pages; and
• Ensuring your URL is structured for optimal results
• Doing Interlinking of your website
• Adding image alt tags

On-page SEO is important because it helps search engines understand your website and its content, as well as identify whether it is relevant to a searcher's query. As search engines become more sophisticated, there is a greater focus toward relevance and semantics in search engine results pages.

Why pay for SEO when I can use Google Ads?

+

A question that's always asked is whether a person should invest in SEO when they can do PPC.
In an ideal world, a business should know how to balance multiple marketing channels to avoid a reliance on any single source of traffic and conversions. But, especially for smaller businesses, budget is often a challenge and resources must be allocated efficiently. So, it is essential to balance a long-term SEO strategy with a small but targeted PPC campaign.

How Does Your Reporting Mechanism Looks Like?

+

After having a discussion, we will be agreeing on certain targets based on which we will send you monthly reports to track the SEO progress. Our reporting is quite simple and clear and will give you a 360-degree view of how your targeted keywords are performing and how the entire SEO efforts are forming up.

Why Should I Continue SEO After hitting the top spot-on Google?

+

This is an area where even top businesses stall. Even when you are on top of Google search results, you should continue your SEO work. There are always changes and variations in search engine algorithms that means your rankings might slip. Therefore, we strongly suggest you to not discontinue your SEO efforts.

Does My Site Speed Affect SEO?

+

Site speed is important because it not only effect the ranking factor directly, but pages that take longer than 3 seconds have a significant bounce rate which effects your traffic and your revenue.

Why Should I choose Tech Tales for SEO?

+

With our decade long experience in website development and Search Engine Optimization, our team has understood that SEO is not the strategy alone but on-site optimization plays a vital role as well in achieving organic growth. This experience sets us apart from any other regular marketing agency.
`